The staff at Red Road Leadership is comprised of award-winning, talented personnel.
Red Road Leadership Consulting is a Native American owned and operated consulting firm based in Gig Harbor, Washington. We provide training and consultation services to Tribal organizations, urban Indian organizations, nonprofits and federal agencies for Alaska Natives and Native American Tribes in the United States.
Over the last 25 years, Red Road Leadership has worked with a number of organizations on community development, organizational development, reorganization, systems renewal and training. Red Road Leadership provides the very best consultation experience which will include sharing the best practices of other Tribes and organizations. All of our consulting and training is culturally responsive and is designed to meet your specific needs.
Red Road Leadership works in a collaborative process to insure that your organization is involved and has input into every step of the process.
Create a vision, mission statement and core values based on traditional values
Conduct a comprehensive needs assessment
Facilitate a five day Tribal Leadership training
Develop a comprehensive Strategic Plan
Conduct trainings on ethics, facilitation, coalition building, change process, Time management
Develop policies and standards and sign Title IV-E Pass through Agreement to recoup expenses related to training, administration and maintenance for child welfare activities
Implement model Tribal Wraparound program and conduct training which is a promising practice that is strength based and family centered
Develop policies and procedures for Tribal organization, behavior health and health departments
Obtain accreditation status for CARF for your Behavior Health and/or Tribal health program
Develop third party billing system to make your program self-sustaining
Government to Government Relations
– Develop MOA's and MOU's with state and federal government
– Write Tribal codes
– Negotiate win/win contracts with state and federal government
– Revise organization chart
– Remove silos
– New job descriptions
– Establish clean lines of authority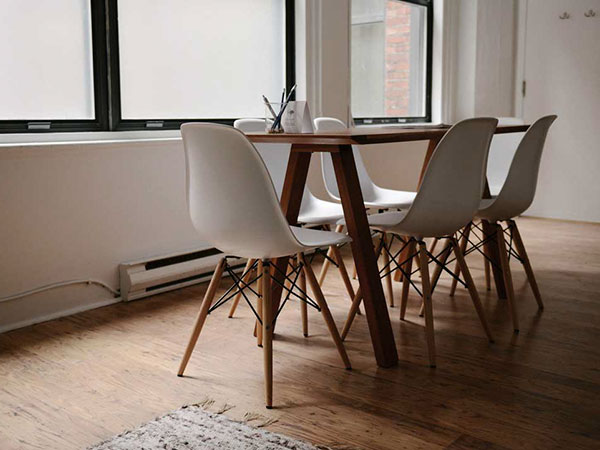 The Tribal Organizational Transformation Process is designed to help your organization/department or program go from a state of chaos to stability or from good to great. We will work with you to make systemic changes within your organization which will strengthen all your systems so that you will be able to fulfill your mission statement and function at a much higher level.
These services can be offered as a whole package or you can decide which modules you want to choose based on what your greatest needs are.
Red Road Leadership Consulting has a team of consultants who are all uniquely qualified in the areas of expertise needed to perform the functions required for this work. This include skills in program development, facilitation, community development, negotiation, facilitation and training. We have extensive knowledge of tribal government structures, nonprofits and government agencies.
All the staff are Tribal members who are culturally competent and very knowledgeable of Tribal government operations. The staff will become part of the community while we are there. There will be follow up and monitoring after each consultation to insure that your organization is on track to achieve its goals.
Willie Wolf is an enrolled member of the Cheyenne River Sioux Tribe and he is the President of Red Road Leadership Consulting. He has a strong background in human resources, staff development, wellness and healing, Tribal TANF and community development.
Mr. Wolf is a certified trainer with Franklin Covey and Associates, HRDQ, and the National Center for Nonprofit Boards. He has conducted training for over 10,000 supervisors for tribes, Native American organizations and government agencies.
In 2006, Mr. Wolf received an award as the top Native American healer in the United States at the International Indigenous Conference in Albuquerque, N.M. Willie Wolf is a certified trainer with Franklin Covey and Associates. He was the first in the country to make their Seven Habits culturally specific for Tribal staff. Mr. Wolf is trained as a graphic facilitator with Grove Consultants who are one of the leading facilitation trainers in the country.
Luanne Belcourt, also known as "Eagle Woman," is an enrolled member of the Chippewa Cree Tribe. Luanne is a certified economic developer, and was the first Native American woman to serve on the Montana Economic Development Board. Luanne also served as the President of Stone Child College. Luanne holds an M. A from Montana State University.
Areas of expertise include:
Strategic Planning
Economic Development
Business Development
Indian Self-Governance
Grant Writing
Ryan Champagne has a Masters in social work and is working on his Doctorate degree. He is a member of the Little River Band of Odawa Indians in Michigan. Ryan has been working with at-risk children and families for over ten years.
Most recently he was the emergency transition coordinator for the Lac Du Flambeau Tribe and was instrumental in their being designated as a promising practice by SAMHSA. He served as an Appellate Justice for Little River Band of Odawa Indians for six years.
Mr. Champagne is best known for developing Tribal programs that meet the unique needs of that community to help them become self- sustaining with measurable outcomes.
Ronalda Rude is an Athabaskan Native who resides in Alaska. Ms. Rude has over 10 years experience as a professional manager in programs, development and human relations. Ms. Rude has worked with a number of Native organizations and villages throughout Alaska. She has completed the SHRM Learning System.
Her areas of expertise are:
Program development
Government relations
Implementing Human Resource Systems
Business planning
Strategic planning
Organizational development
Patricia Thompson is a member of the Lac Du Flambeau Tribe. She holds a Masters degree in Tribal Administration and in Rehabilitation Counseling Services. Ms. Thompson has developed a number of Tribal start-up programs that include health care clinic expansions, treatment centers, disability services and billing management.
Areas of expertise include:
Healthcare Quality Assurances
Policies And Procedures Development
Operational Training And Development
Reach out to us by sending an email.